Packing and Boxes Bromley BR1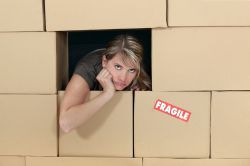 Moving House or Office? Our BR1 Packing and Boxes Service Can Provide Help


At Man with Van Bromley, we know the stress of moving can be overwhelming. Packing away your possessions in boxes and getting ready for a move requires lots of co-ordination. For this reason, we offer our Bromley packing and boxes service to help you make your relocation stress-free.

We'll organise all your belongings into boxes so that unpacking will be easier once you reach your new home or office. Our BR1 packing system is designed to help make your move more organised and smooth. Best of all, our services won't impact your budget; with affordable prices, we ensure that everybody can benefit from the convenience our Bromley packing and boxes service provides.

Furthermore, if you're looking for BR2 packing supplies, then don't worry! We have plenty of resources and stock to provide you with what you need. So, don't hesitate to give us a call whenever you need help with packing materials.


Why You Should Choose Our BR1 Packing Systems


Our team of experienced professionals specialize in providing the best quality BR1 packing service at competitive rates. We guarantee that by the time we've completely packed up your possessions and stored them securely in boxes, it will save a lot of stress on moving day.

We use top-of-the-line materials when packing away all kinds of items: from fragile antiques to delicate electronics and furniture pieces, we are careful to provide extra padding and layers of protection to secure your valuables.. This contributes towards a successful transition into the new place.

Not only do we provide professional packing services, but also unloading services when your goods arrive at their destination point. Anything from single items to big vans full of merchandise will be unloaded with care and into their designated spots for easy access when unpacking starts at the new location.

Eco-Friendly Materials For Your Move

We believe in protecting the environment during our moves, so all our materials are 100% eco-friendly and recyclable. Opting for green solutions is part of our commitment to making sure each job goes as smoothly as possible without costing much damage to the environment around us.

Get In Touch With Us Today

Don't hesitate to contact us if you'd like to avail our BR1 packing services for your move. Call
for more information about how we can help make the transition easier for both you and your belongings!